PART 1 - The Plan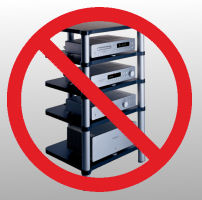 For a very long time I have been wanting to realise a little dream - to build myself an all-in-one system for all kinds of media playback. If you are interested in technology like I am, you are probably very keen to this idea of having a general purpose computer do all the things your typical tv-stereo-rack does and some more. Besides music and DVD playback you want it to be able to work as a video recorder too with all the fancy timeshifting and EPG (Electronic Program Guide) support. Depending on the graphics card you put into it you can even make it a gaming console, something I also want to explore. In addition, since its a general purpose computer you could use it for anything actually, web browsing, email, messaging or writing documents. This is more or less depending on how big your screen is, since you usually would want to sit comfortably in a sofa while using your HTPC.
The advantages of a combined system is that it can support any kind of media as long as your drives can read it (or get it onto the harddrive in some way) and you have the right codecs installed. The disadvantage is that it takes time and effort getting it all to work, and you might mess things up if you start upgrading certain parts. A lot of people give up on their HTPC projects simply because the technology isnt mature enough. This is my first try at this so I guess in some ways I am a bit naive still. A good starting point in other words! :)
So to summarize, here is a list of what I want my HTPC to do/be:
Replace all stereo components (including the amplifier if possible, although that isnt necessary). The system should optimally consist of one HTPC and one television.
Use a native 1:1 pixel mapping on the television for max resolution and sharpness. The HTPC should do all movie up-scaling.
Silent running! This is absolutely required. The HTPC has to be totally silent so that it is not noticeable in a living room environment.
Play music: wma, mp3, wav, CDs +++
Play video: DVD, divx, mpeg4 +++
Be able to record television programs with advanced EPG guide for simplified programming of recording.
Show pictures with nice slideshow options.
Play games - platform games using a wireless controller - general PC games using mouse and keyboard (or steering wheel for racing games)
Automatic achival of photos, supporting a number of flash formats. Just put your camera flash card in the slot and it will automatically copy all into your photo archive and let you preview them instantly.
Simple ripping of music and DVDs into the harddisk storage - maybe encode DVD content to divx to conserve disk space
Simple browsing of the internet - at least some favourite pages
Show weather forecasts and maps if available
View online NRK (Norwegian television) streams
Listen to Radio channels (FM now and later DAB)
Messaging and webcamera conversation
Automatic checking of email and notification as well as simple interface for reading emails
Support different users so that e.g children have access to their music, movies, online content and games - and no access to parents content.
Remote control operated - a mouse and keyboard should not be necessary for most operations
Music should be selectable through a simpler interface like a small LCD screen and not depend on having a display on the television
Quick system startup and minimal PC-like interaction
Have acceptable WAF (Wife Acceptance Factor). In other words, it has to look stylish, be silent and fit in the living room as well as being pretty simple to use with a fast learning curve. This is truly a challenge!
So it's quite an ambitious project, and getting it all to work will definitely take some time. But I will write more articles as I explore the different options you have when building a HTPC. Also remember that this is a project I am doing out of the interest of exploring the technology so you might find that it requires way too much work compared to what you get back. While some features will just rate as interestings proof of consept I find these challenging and interesting features to present in such a project.
---
Written by John Christian Lønningdal - March 2006
* The rack shown inside the picture is Audio Refinement components. Looks pretty nice, but not what I want for my project. :)